THE HOME COMPANY is a home improvement and repair firm, creative craftsman with over 30 years of experience and a passion for building the new, replacing the old and fixing the broken. Fully licensed, insured with an A+ rating by the Better Business Bureau. We are family owned and operated, located in Carlsbad and serve the general San Diego vicinity.
THE HOME COMPANY Inc was established in 1991 and has been building, renovating, and repairing San Diego homes ever since. Applying a "custom" approach to each project, our clients receive home improvement expertise that's molded specifically for their needs. A continued dedication to craftsmanship, integrity and great customer service has allowed us to consistently deliver on our promises to every client.
What we do – We provide high quality, Custom Home Improvements and Home Repairs that beautify your surroundings and enhance your daily life. We build, to allow your home to grow with the family that lives in it. We remodel, to better align your home with your lifestyle and taste. We repair, to restore your home to its full capacity and appeal.
"We make the house you're in, the home you'll love"
---
Meet the Owner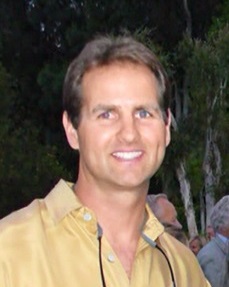 THE HOME COMPANY Inc.  is operated by Christopher Egan, a licensed general contractor who has over 30 years of  experience building, renovating and repairing all types of homes. A self described "Remodeling Geek" and perfectionist, Chris is passionate about all things building and takes tremendous pleasure in turning a space you CAN'T WAIT to leave into a place you NEVER want to leave. Starting at a young age and then working summers for a local builder during and after high school, Chris adopted the trades early. He attended Northeastern University in Boston before being accepted to the prestigious North Bennet Street School of craftsmanship and Design in 1984. He found his calling at Hanoian Builders, a custom home building firm in suburban Massachusetts where he continued learning in detail, every aspect of building and renovating new and historical custom homes much like those featured on the popular "This Old House" programs.  His hard work and creativity allowed quick advancement to Lead Carpenter/crew chief and soon after; he earned his Builder's License and launched his own company. By 1989, he was juggling two large crews and a backlog of complex projects.
Years of successful growth afforded Chris the opportunity to seek out a place to indulge his passion for craftsmanship in a more climate friendly, year round environment and several trips to San Diego with his fiancée sealed the deal. So, after a few sleepless nights and some months of planning they relocated and in 1991, THE HOME COMPANY became a San Diego, California licensed remodeling firm. 30 plus years later and they've raised a family (Go Notre Dame!), renovated many homes and developed lots of wonderful relationships.
"Southern California. What a place to call home, so much more than just beautiful weather and surroundings, the people and lifestyle are by far the biggest draw. Living in San Diego has afforded us such a generous pace of life that I always feel compelled to return that generosity in good will every day."